Our Staff
Our Staff
The introduction to the work of Abo Shoten, Ltd., department by department.
With our corporate philosophy " Trust is our Treasure," always in mind, we are carrying out our duties with firm belief.
section #01Business, Chartering & Operations Department / Business & Chartering Section
Business & Chartering Section is in charge of communication with Charterers, who are our clients and use our vessels for their business. Our mission is to discuss cargo employments for the vessel and make a decision. We also do some market research and prepare a longsighted business plan for new ship building.
Joined in 2017
Business & Chartering Manager
Yosuke Danjo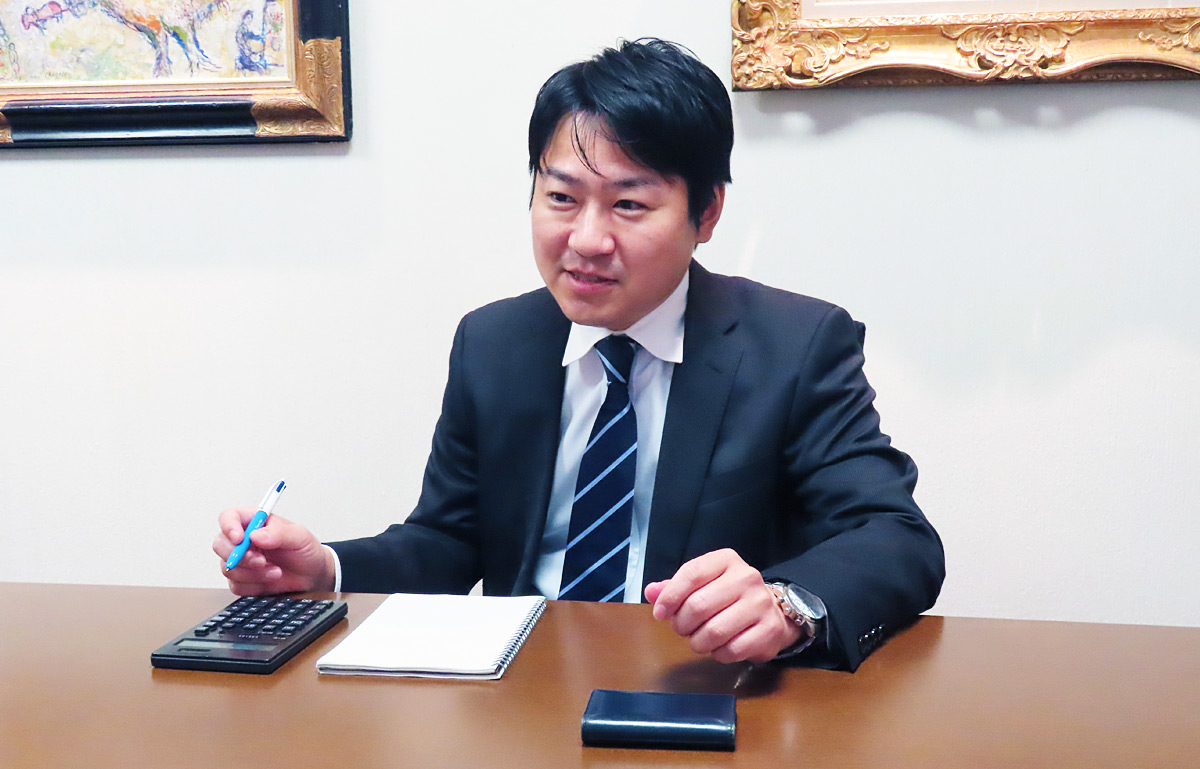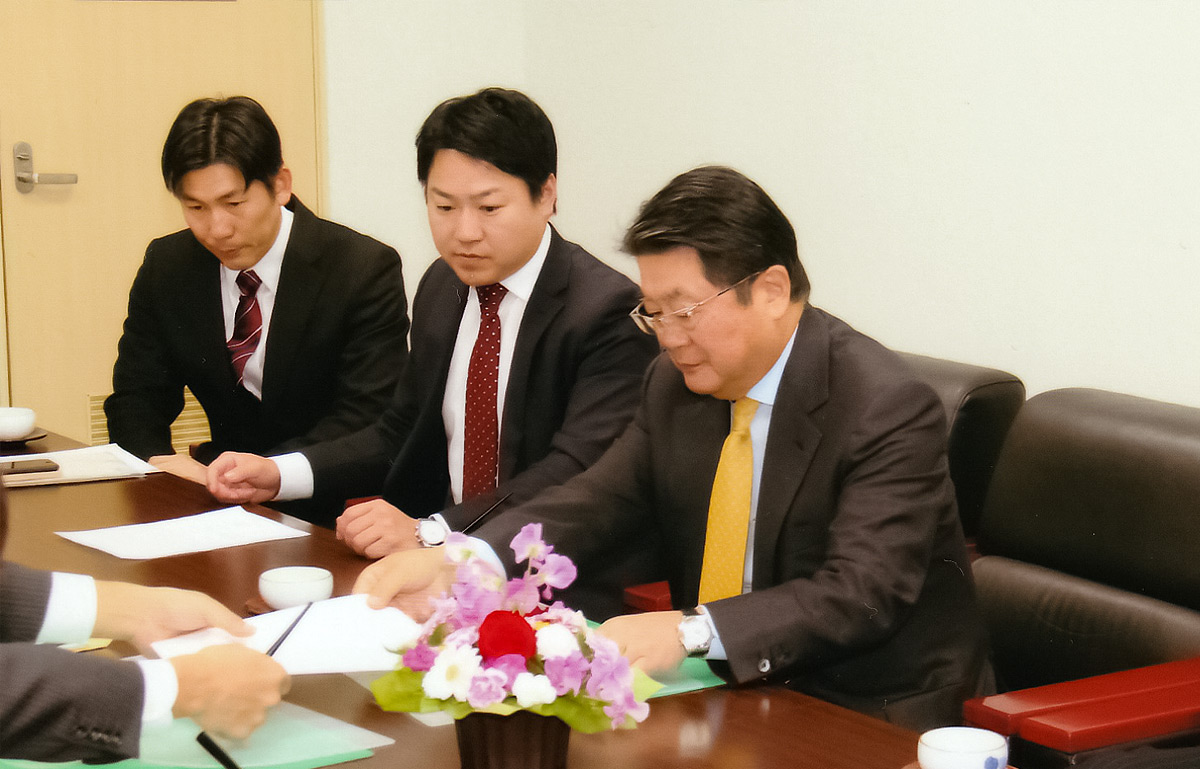 1. What is your job?

I'm mainly involved in 4 overlapping jobs, which are the following.

a)Market Research

Researching how the market moves and where we stand is an essential part of our business. I read industrial news and market reports every morning, and consider our next business moves.

b)Developing projects

When the brokers introduce a project to us, we'll need to weigh up the economics of it. Our core business is to own vessels, and charter them out to their users. When we develop a new project, we check it from various viewpoints, such as vessels' price, interest costs, maintenance costs, and so on, and negotiate terms and conditions of the projects with both sellers and charterers. During this process, we're in continuous contact with financiers and ship managers.

c)Chartering

When new vessels join our fleet or when vessels are redelivered from clients, we look for potential charterers, negotiate terms and contract with them, and make contracts.

d)Sales and Purchases

When a vessel is safely redelivered from a charterer, we consider whether to put the vessel up for its next charter, or we sell to a third party. In the case of sales, we invite potential purchasers for onboard inspections, negotiate terms and conditions, and prepare the necessary documents, all so that the vessel is ready for sale and delivery. We sometimes purchase vessels from other ship owners as well.

2. What do you feel that you have improved after joining the company?

Before joining the company, I worked in ship building and repairing. In those days, I focussed on qualities and technologies which are applied to vessels, though I could rarely imagine how such vessels actually load, carry, and discharge their cargoes. It has been about 4 years since I joined the company, and for the first two years here, my focus was not only business and chartering, but also ship management. I gradually realized how materials and products which are essential for our daily lives are carried, and the real issues involved in the day-to-day operations of vessels. I bear all of this in mind and try to keep the vessels in good order and maintain the highest levels of qualities and services possible. I think since I joined the company, having realized our jobs contribute to individual lives worldwide, I've become more motivated!

3. Strategy for the future

Recently, doing business in line with SDGs and ESG is becoming essential. As a vessel's lifespan exceeds 20 years, my daily work is focussed on developing our fleet in harmony with the coming green regulations. On a more personal note, while we currently use brokers to support us with our international dealings, I'd like to become a reliable person whom our clients can get in touch with frankly and directly in the future. I am hoping that working hard on my English will pay off!
After work
Back to home life, I am a father of two energetic young boys. I manage to deal with their unexpected and incorrigible requests every day, thanks to experiences throughout my career – you see, negotiations take place in all aspects of our lives! As the company employs many quite young staff who have young ones, they provide us with welfare programs such as additional paid-leave for child-care and school events, so I'm able to balance my work and life and take part in my children's important first milestones. In the holidays, I enjoy cooking for my family; recently my older son has taken an interest, so we cook together. I also love exercising, such as playing golf with my friends and jogging with my kids.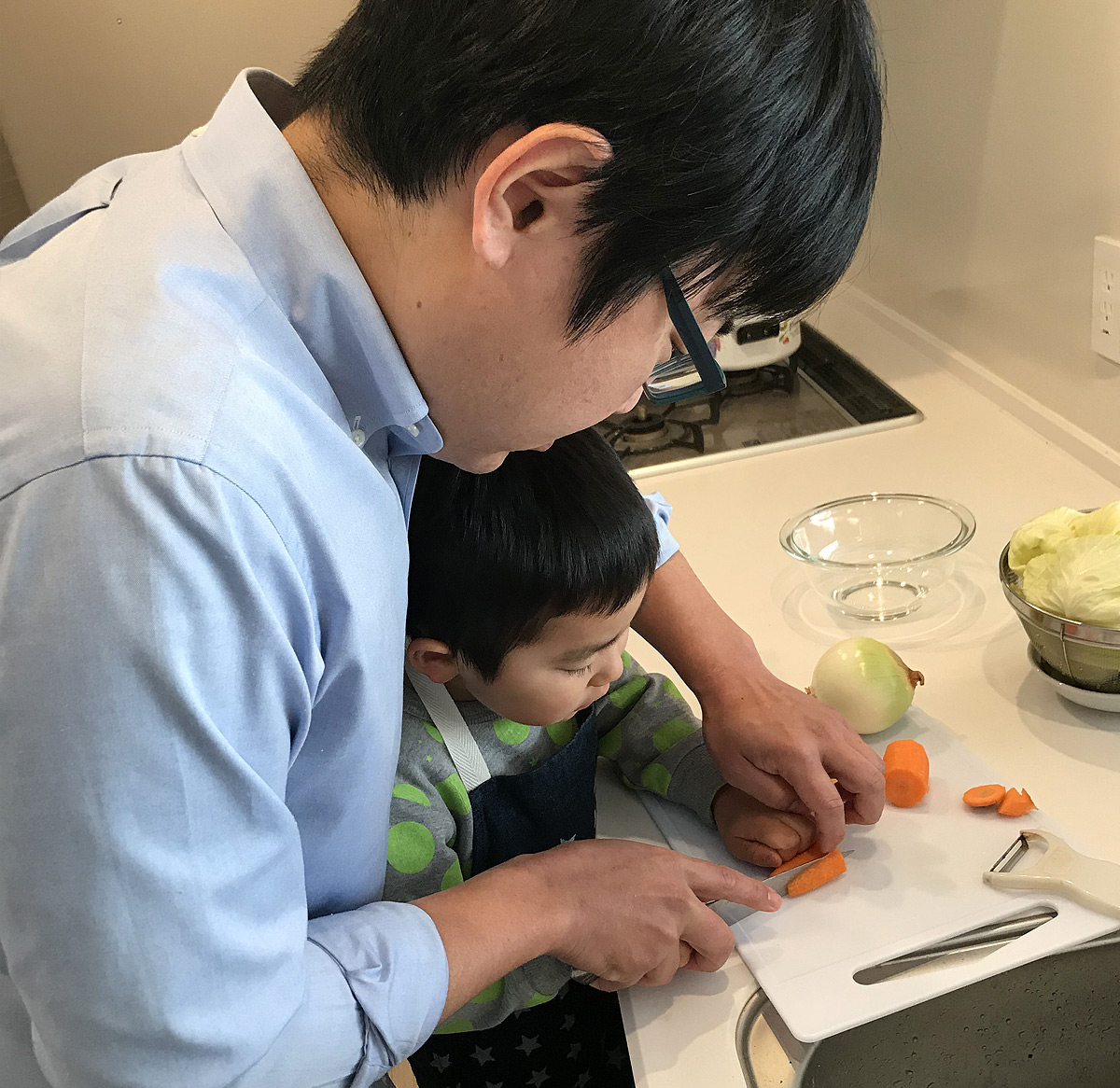 section #02Business, Chartering & Operations Department / Operations Section
I'm in charge of Operations and this section of the company aims to manage operations of the vessels we let to the Charterers, who are on board with us through a TCP. In other words, we play an important role in post-sale service, which starts from the time of conclusion or renewal of the contract. Our mission is to ensure safe and effective operation by liaising with the ship crew and various related parties to provide service in compliance with CP.
Joined in 2019
Operations Manager
Yukari Fuchino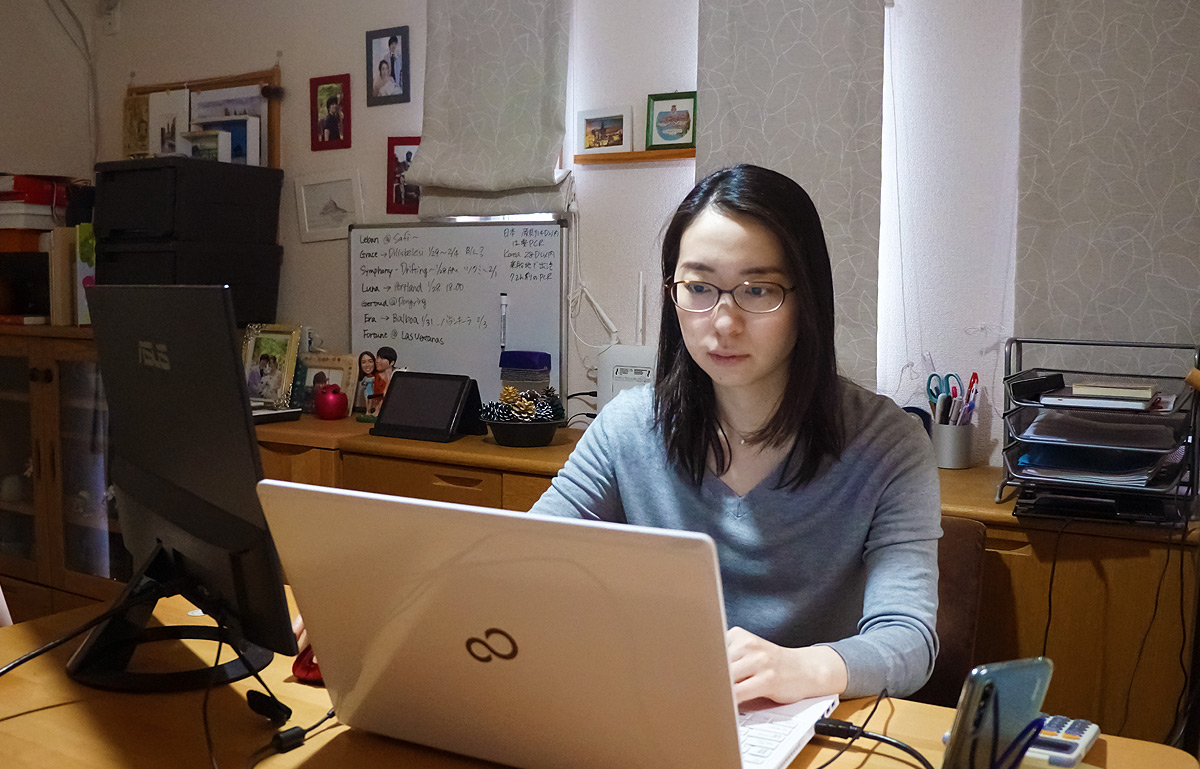 1. What is your job?

The main tasks for the Owner's Operation PIC are preventing critical situations on our vessels and handling any issues as and when they arise. From the time the contract is concluded between the two parties, we(as "Owners") usually accept the decisions made by our customers ("Charterers") or their operators, on various points such as voyage, calling ports, routes, cargo selections and fuel oil supplies.
In our section of the department, we confirm whether the agreed operations fall in line with the contract, while we also discuss and negotiate the items not written into the contract by consulting with ship managers and other concerned parties. On the one hand, we monitor any potential incidents which could cause serious issues like an off-hire matter or a loss, looking over incident reports on other vessels and, in the event of spotting a hazard or other serious defect, alerting the ship crew and their managers. On the other hand, should a problem occur, we strive for highly efficient problem-solving in our ship management department by liaising with ship managers and insurance companies for advice accordingly.

2. What do you feel that you have improved after joining the company?

After working at a shipping operator company and a shipping broker company, I joined Abo Shoten in the summer of 2019 to pursue my career in the same industry but from a different perspective as an Operation PIC of a ship owner. It's been just 1 year and 4 months now, and I'm still learning a lot through my daily work including some "harsh lessons learnt", I must confess!
Apart from that, as a result of settling into my role, my health condition feels more under control. I joined the company during a hectic period of CP renewals and the commencement of our new chartering business. I used to feel under the weather quite often, especially for the initial months, due to the circumstances of adapting to a new field and joining at a very busy time for the company, feeling like I was thrown straight into the deep end.
Making use of the company's flexi-time system and early medical consultation benefit has helped to improve my work-life balance, giving me the chance to improve my sleeping habits and stay fit and healthy. This has made me feel like a truly valued member of the team, which in turn has given me the space to reflect on how I can contribute to the team.

3. Strategy for the future

As I mentioned earlier, our duties are preventing our vessels from problems and taking care of them if they happen. That's why it is essential to have a broad experience and knowledge of the characteristics of cargo and laws in order to be able to make the right decision swiftly in case of emergency. I will continue to seek deeper knowledge of safe and effective operation to meet the needs of our customers and to provide complete shore-based support to our ship crew.
After work
I found two wonderful shops recently in my neighbourhood; a wine shop which offers beautiful wines for a modest price, and a cheap grocery shop. It's my blissful moment to fully enjoy the wine that I bought to treat myself alongside a meat dish from the grocer's while watching some recorded TV series with my husband!
section #03Ship Management Department
Our department manages the ship hull, equipment, crew and supplies to ensure the navigability of our vessels. While purchasers are in charge of arranging stores and spares, the superintendent handles technical matters such as troubleshooting. We also organise crew change and other related tasks. Our mission is to maintain our vessels in good condition in order to prevent issues further down in the line.
Joined in 2013
Superintendent
Yuri Wada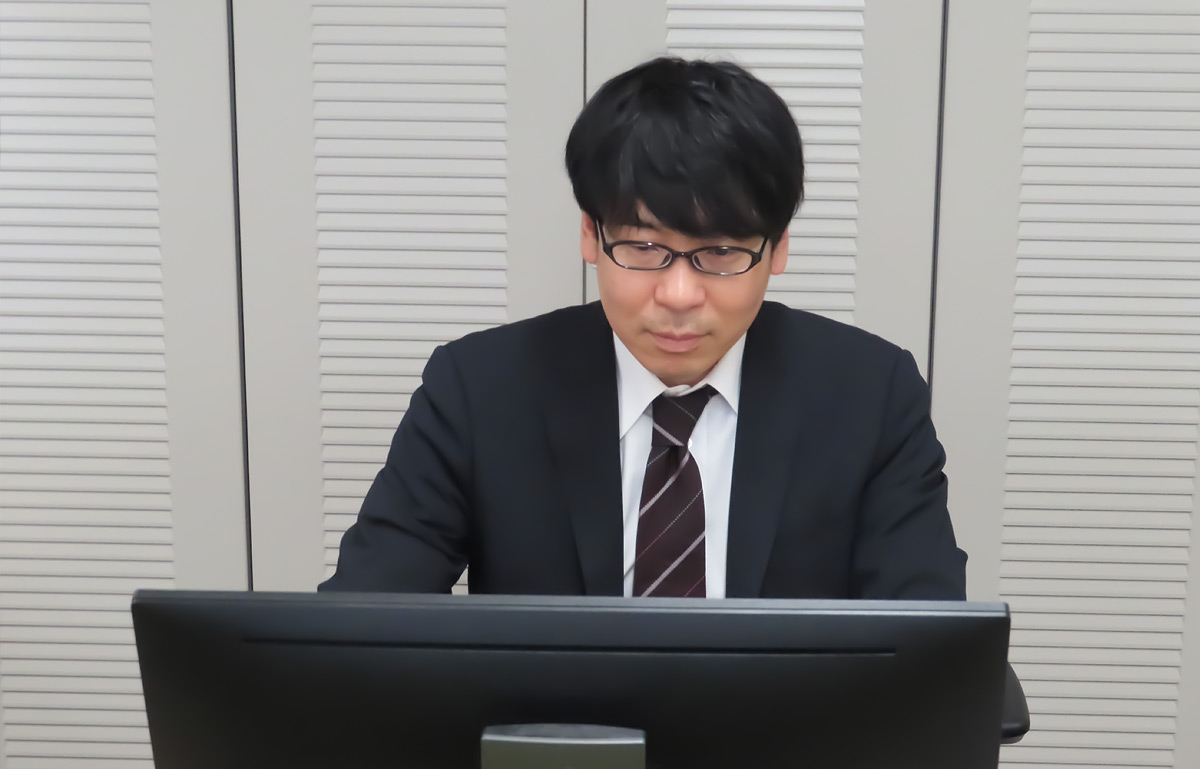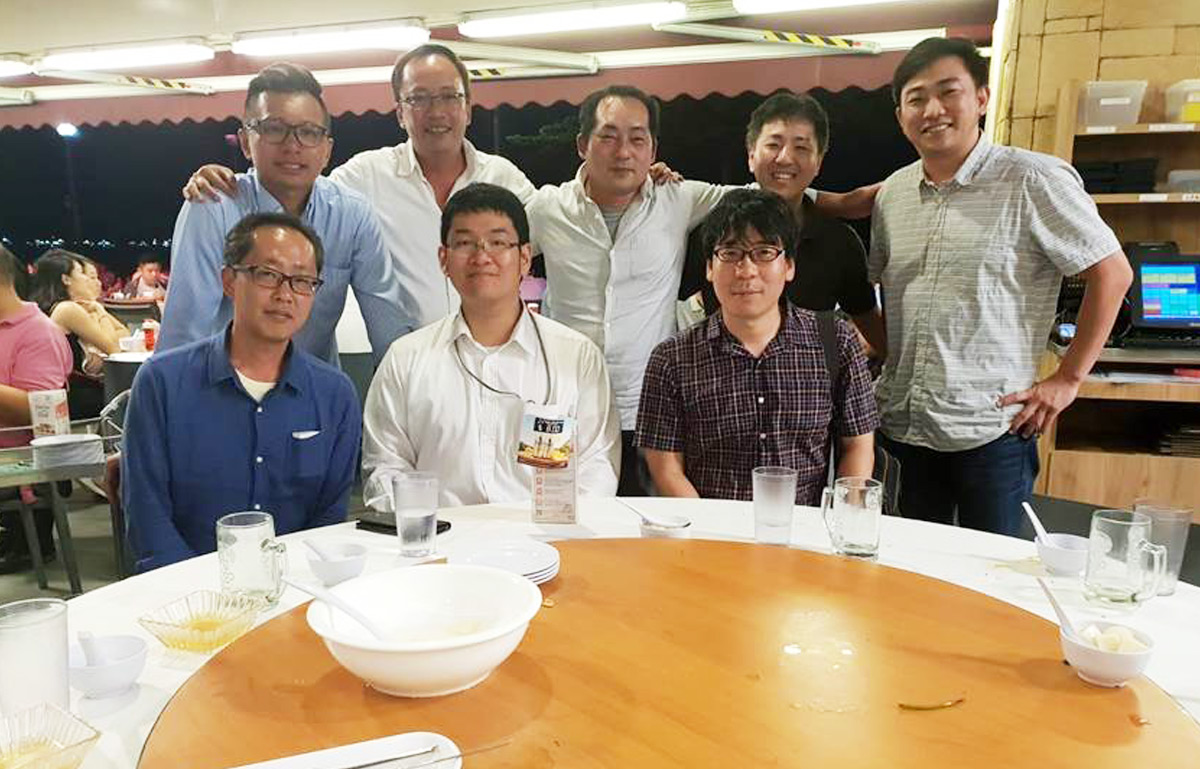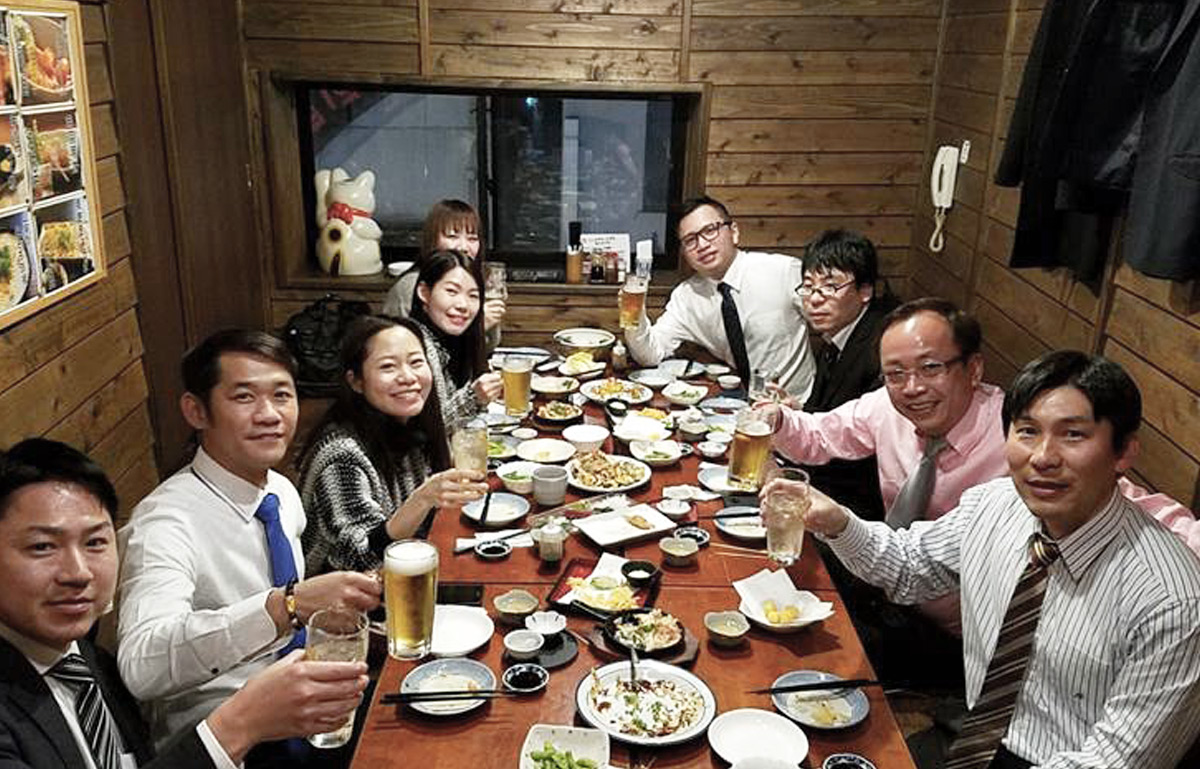 1. What is your job?

I'm a superintendent, my job is to constantly oversee the conditions of our vessels and create monthly reports. I am also responsible for ensuring our vessel's equipment gets repaired in the event of malfunction.
For example, in case of main engine trouble, I immediately contact our ship manager and ship crew to obtain a clear picture of the situation and be in a position to take control of matters.
I sometimes follow this up by contacting the engine manufacturer to request a visit for troubleshooting. Our purchasing department will arrange spare parts or technicians if required. I am called upon when a severe technical problem occurs, which would cause not only a considerable loss from repairs but also create an "off-hire" situation (we will lose charter hire during the non-operational period), or affect the vessel's rating.
The most important role of the superintendent is to prevent our vessels from such risks in order to maintain their asset value as well as ensure the crew's safety, safe navigation and proper cargo operations. These are our top priorities.

2. What do you feel that you have improved after joining the company?

In our company, there are plenty of opportunities to communicate with foreign companies every day. As we all know, it's not always plain sailing when it comes to liaising with people from different parts of the world.
Nevertheless, understanding cultural differences is a must for me and it's the area in which I have immensely improved in relation to my communication skills when working internationally. Given that, I will continue to enhance my skills and keep my mind open to diverse values in the future. I know that I would not have had such an experience if I had not joined this company. I feel that it has broadened my horizons through the hard times and the good.

3. Strategy for the future

The shipping industry requires a vast knowledge of very specialized fields. I'm learning every day to have sufficient knowledge to support our vessels in operating safe navigation. In that way, I hope I can improve my abilities and continue to contribute my all to our company and society.
After work
My hobby is playing the guitar and singing my original songs at the Live Music Cafe. I have been performing music for nearly 20 years since I began at university. I enjoy it because I can express my daily life and feelings in front of people, which is my way to relieve stress as well. Although it's challenging to contribute to society by performing music and perhaps it's non-essential for many, it has become a good opportunity for me to meet different types of people. This is why I would still like to continue it as my life work.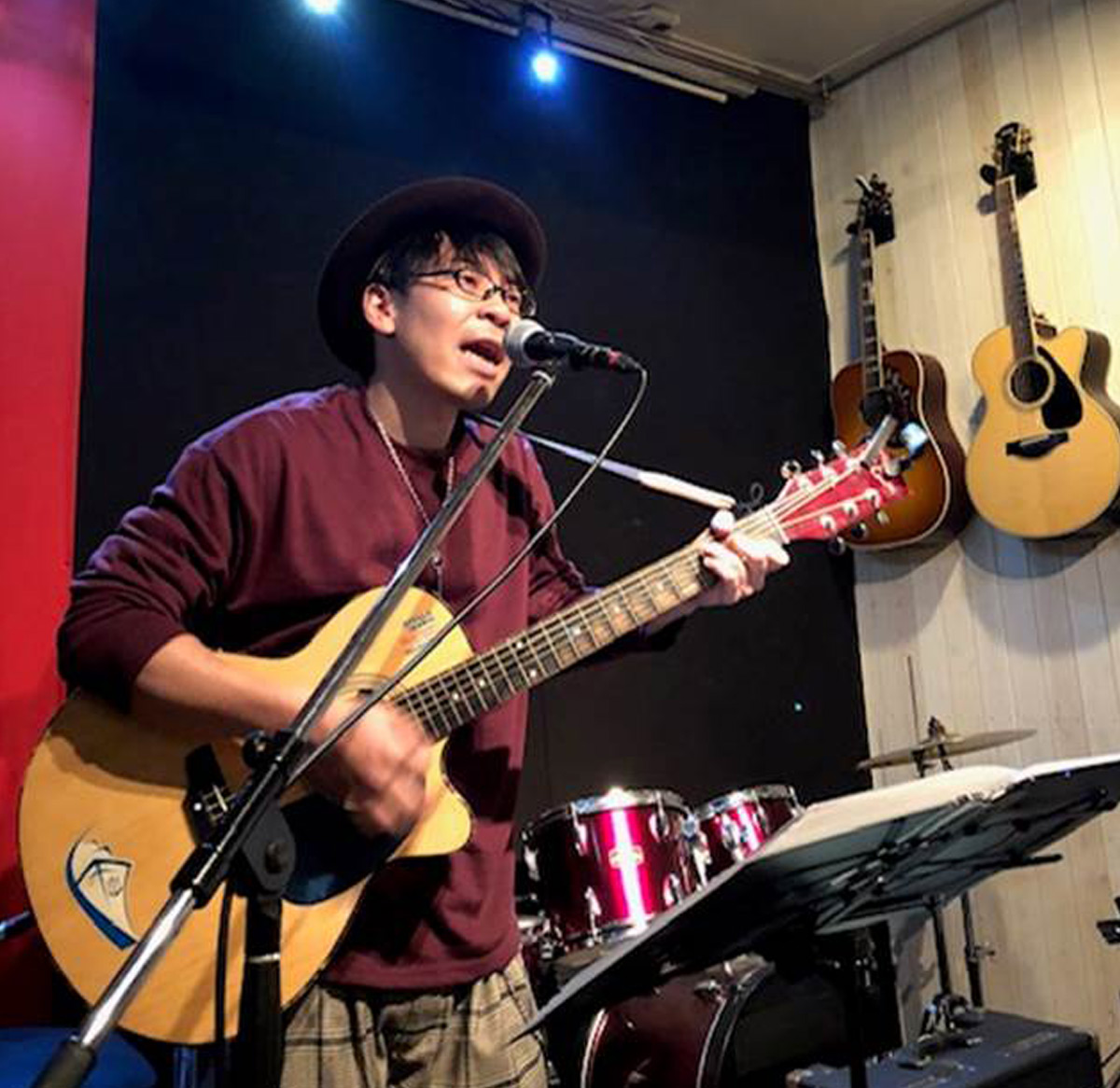 Joined in 2019
Purchaser
Sayaka Wada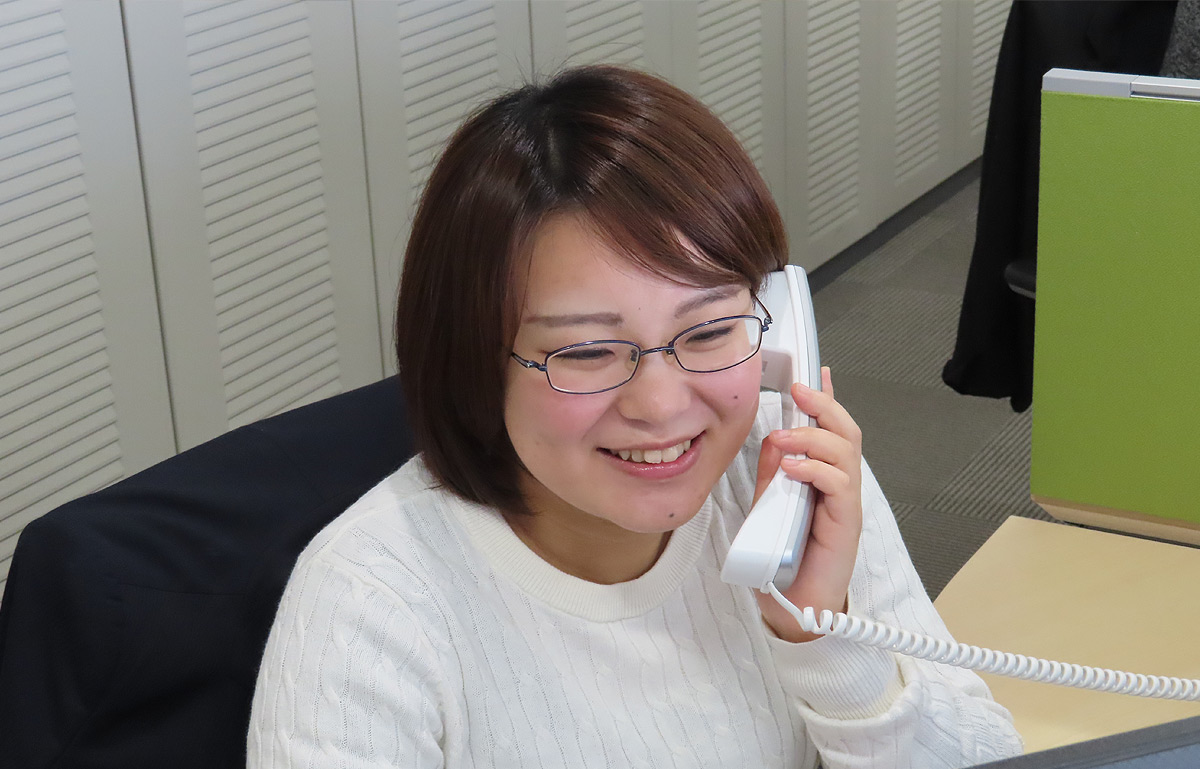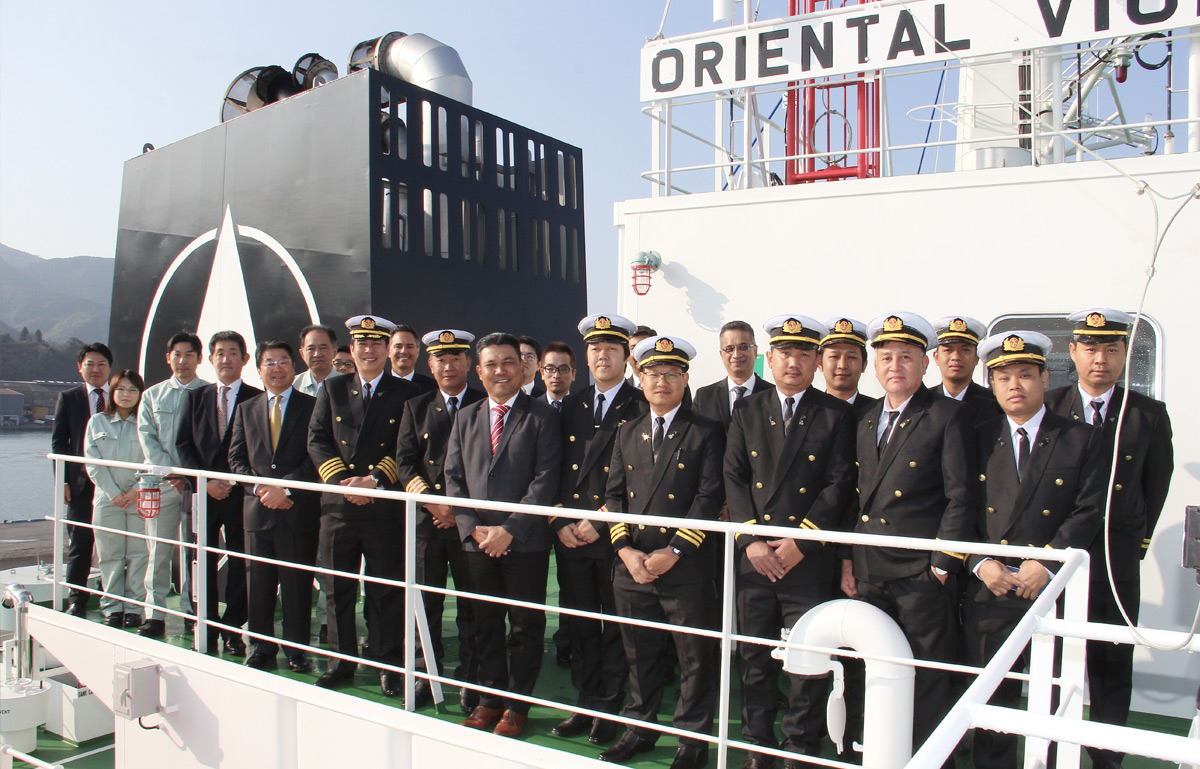 1. What is your job?

I'm in charge of purchasing. Based on a request from a ship (for consumable items or parts to use onboard), I request a quotation to a supplier, place an order and arrange the supplies to be delivered to the vessel. It may sound simple and straightforward, but I have to do many things behind the scenes. I send replies to vessels, confirm with the management company and liaise with the shipping agent to ensure a smooth delivery. There is so much work that goes into such a simple word as "request." Moreover, there are various destinations for our ocean-going vessels. According to the vessel's schedule, we arrange the requested items through a local supplier at a convenient port, whereas we book an air or ocean freight through a forwarder when some specific items are sourced by a Japanese manufacturer. All e-mail communication with the ship crew is done in English, as they are all foreign seafarers.

2. What do you feel that you have improved after joining the company?

I would say my English ability continues to grow, as I email in English every day and communicate directly with foreigners. When I started to work at Abo Shoten, I used to feel that the real Business English was very different from what I learned at school. Now I have less trouble keeping up over the phone and feel confident in keeping a conversation flowing in English.

3. Strategy for the future

I want to expand my knowledge of purchasing, such as the uses of ship parts. Also, I still have a long way to go studying English. I will continue to improve my business writing skills, telephone manners and interpersonal skills.
After work
I have two hobbies. One is a music game, which I enjoy playing. I used to play it a lot when I was a university student, and I became addicted again in my second year of work. It's an excellent chance to meet people with whom I don't usually have the opportunity to meet. The other hobby is taking landscape photos. I especially like to take pictures of the sky and sea regardless of location. Both are important times to recharge my batteries.